A group serving credit unions in Pennsylvania and New Jersey has added Lendio to their corporate lending network, cuBIZloan.com of Princeton, NJ
Lendio is a business lending marketplace based in Lehi, Utah, 29 miles south of Salt Lake City. Lendio's business loan marketplace includes more than 75 small business lenders across the country.
Murray Halperin, executive member of cuBIZloan.com, said the addition of Lendio represents an expansion of cuBIZloan's lender network.
"Lendio only complements our credit unions if the loan application does not match one of our credit union partner guidelines," said Halperin. "With Lendio's simplified online application process, we can help more small businesses finance their dreams."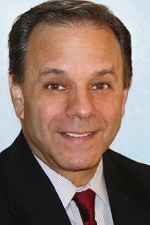 The agreement includes fees that Lendio pays to cuBIZloan and the assigning credit union when a loan is funded, Halperin said.
The cuBIZloan.com network is designed to help credit unions offer a full range of commercial and business credit products to compete in the corporate credit space.
It is a partnership between CrossState Solutions Inc. and Biz Lending & Insurance Center Inc.
CrossState Solutions is a wholly owned subsidiary of the CrossState Credit Union Association, serving Pennsylvania and New Jersey.
BIZ Lending & Insurance Center is a Boca Raton, Florida company. Halperin, its president, founded the company in 2004 to develop commercial and business loan marketing programs specifically designed for credit unions.
NCUA data showed that credit unions issued $ 30 billion in commercial lending in 2020, up 22% from 2019. Total lending increased 25% to $ 677.9 billion.